Get ready to ace back-to-school season with Butterball! Whether you're whipping up lunchboxes, meal prepping for the week or looking for that effortless weeknight dinner, we've got you covered. With easy and nutritious recipes, time-saving cooking hacks and meal inspiration, Butterball has rounded up the best resources to make this school year an A+!
Looking to get an A+ in packing lunches? Gear up for a hassle-free back to routine season with tips from meal prep expert Ivanka Hanley that'll have your whole family enjoying easy and delicious lunches all year long.
Chef Shahir Massoud is here to give you a lesson in saving time while making dinner after a busy day at school and practice! We know preparing nutritious and exciting weeknight meals can feel overwhelming, so let these us help you get a solid report card for the whole family.
Time to pack a punch in your kid's lunch with these easy recipes! Curated by DIY expert Denise Wild, these easy recipes are the perfect way to fuel your kids' imaginations and appetites all day long.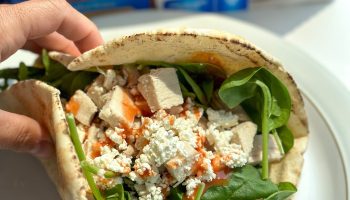 This one's for you, mom and dad. Indulge in the satisfaction of a meal prepped lunch! With roasted red pepper, tender and juicy Butterball Turkey Roast and creamy feta, this pita pocket will elevate your lunchtime experience to a whole new level of delicious.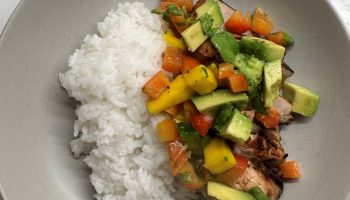 Spice up your weekday life with this delicious and easy tender BBQ turkey with a zesty mango jalapeno salsa. Make a bit extra for leftovers so that you have one less thing to worry about tomorrow.
Hop on the flavour bus with Chef Shahir Massoud's Turkey Breast Satay! You'll go nuts for this turkey marinated in a delicious blend of spices and served with a creamy peanut sauce. Plus, it's ready in under 30 minutes so you can get back to homework, work, practice or just relaxing.
Here's some simple math for you – Butterball Turkey Bacon is made with 50% less fat than regular pork bacon. So go ahead, indulge in this delicious, melty and cheese Montecristo sandwich on your work from home lunch break. You deserve it.
You'll be getting straight A's with this recipe in your backpack! Bite-sized cups filled with tasty turkey pepperoni and your favourite toppings are not only easy to make but are the perfect addition to lunches as that midday boost you've been looking for.
Make your weekday lunch tur(n)key with these quick and easy Grilled Turkey Ham Burritos! Packed with tender turkey ham, melted cheese and a medley of mouthwatering flavours, these delicious burritos are the perfect grab and go option for a hassle-free lunch.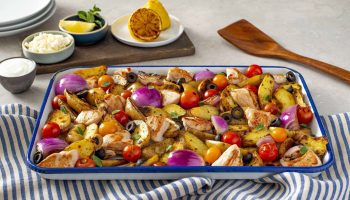 Conquer weeknight dinner chaos with the easy and flavorful Sheet Pan Greek Turkey Breast! This one-pan wonder delivers tender turkey breast infused with Greek spices and a rainbow of roasted veggies, ensuring a stress-free dinner the whole family will love.
Stop bacon yourself crazy over your weekday lunch!
These perfectly portioned bowls are packed with Butterball Turkey Bacon, serving up 100% of the flavour and 50% less fat, offering a convenient and delicious lunch option you can feel good about!
Get too cool for school with these mouthwatering easy weekday meals. From turkey ham carbonara to turkey pepperoni pizza, you'll be inspired to explore the mealtime possibilities with easy to make recipes from Butterball.