It's summertime and the grilling easy! We've teamed up with Broil King to help bring you the ultimate BBQ experience this summer. From delicious recipes and fool-proof grilling tips to a sizzling summer giveaway, we've got everything you need to make the most of BBQ Season.
The Contest
Let's start with the good stuff. We're giving away $100 in Butterball gift certificates and a Regal Pellet 500 Smoker and Grill to one lucky Canadian. Click here to enter for your chance to win.
Fool-Proof Tips and Tricks
Grilling can be intimidating but we've got you covered. Follow these simple tips and tricks and you'll be a grill master in no time.
Always use a meat thermometer to ensure your turkey is perfectly cooked and your guests are perfectly happy.
Oil up your grill to prevent turkey from sticking and make clean up easier.
Remember, season before sauce. Spices need heat to open and compliment the turkey while sauce needs to dry but not burn. Wait until the turkey is cooked before adding your sauce.
It's not a race. The hotter the grill, the more likely you are to burn the exterior of the meat while leaving the inside uncooked. Start with the BBQ on high searing and then finish cooking the turkey on low. Alternately, you can use the indirect heat approach by keeping one side on high and the other side turned off, this way the BBQ will act as an oven.
Must-Try BBQ Recipes
Now that you've got the skills, you need the recipes. Here are some of our favourites.
BBQ Turkey Pizza                                  Turkey Tangdi Kabab                  Detroit-Style Turkey Coney Dog                    Peri-Peri Turkey Burger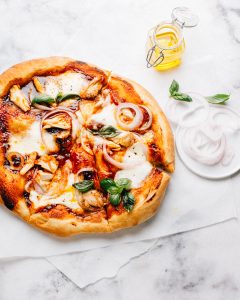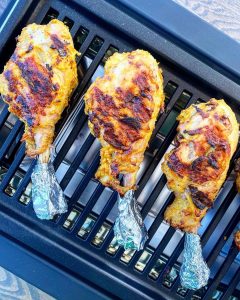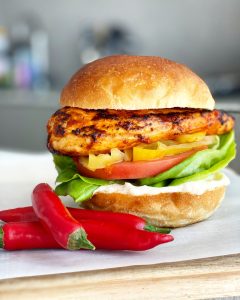 BBQ Season? That's #ButterballEasy