Are you all ears for some tips on how to make your Easter the most delicious one yet? We've got you! Whether it's Easter recipe ideas or creative ways to repurpose your leftover turkey, entertaining tips or helpful videos, Butterball's rounded up the very best resources to ensure your Easter is egg-stra special.
Hop into spring on the right foot with these Easter dinner hosting tips! Curated by registered dietician Jennifer Pallian, these helpful hacks will ensure your spring celebration is everything it's cracked up to be.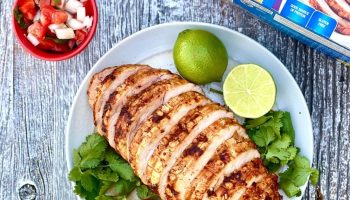 Looking to get egg-stra creative with your family this Easter?  Hop through Chef Shahir Massoud's top tips for celebrating Easter—you'll find tons of fun and engaging ways to make sure every bunny has an Easter to remember.
Spring has officially sprung! To help you get ready to host your Easter dinner, Chef Benjamin Leblanc-Beaudoin is here to share his tips and tricks to help your turkey do the work, minimize costs and reduce stress to help you spring back to spending time with the people you love.
Are you losing your 'hares' thinking about how to cook your turkey this Easter? Check out these helpful how-to videos that will give you the best spring refresh on all things turkey-cooking related – from thawing, to cooking and carving, Butterball has you covered.
Is some bunny looking for some help in the kitchen? The Butterball Turkey Calculator is the sous-chef you've been waiting for. By just plugging in the number of guests you're hosting, this one-stop-shop will share the perfect turkey size for your gathering, thaw and cook times, and product recommendations to keep your Easter hopping along.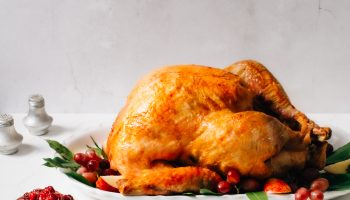 Eat, drink and be cran-merry this Easter with Jennifer Pallian's roast turkey with cranberry chutney. It's a tasty and easy way to make your turkey the star of your dinner table!
This turkey dinner will leave you and your guests living in an apple-y ever after daydream.  Tender and juicy turkey meets stuffing packed with bacon and apples, with decadent fontina and port sauce. We can't be responsible for your guests wanting seconds, or maybe even thirds.
It's not always about the Easter egg hunt! We're always on the hunt for fun and new ways to eat turkey, and we're looking no further than a tender turkey roast served with delicious gnocchi. It's the perfect meal for your intimate Easter gathering!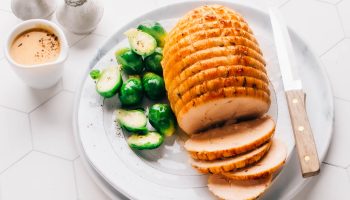 Whether you're celebrating Easter with a small group of family, friends or a little bit of both, nobunny compares to this tender and juicy turkey roast with herb butter and a delicious, silky cognac gravy. Serve it up this Easter to dazzle your guests!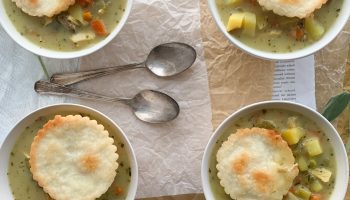 Ready to become the soup-erstar of leftover recipes? Repurpose your Easter turkey for a warm, cozy soup that's both hearty and easy to make. It's the perfect way to get the most value out of your turkey this Easter.
Thai to stop yourself from eating seconds of this tasty one pot turkey pad Thai! Using just a few easy ingredients and your repurposed leftover Easter turkey, you'll be getting the most bang for your buck with this recipe that can be enjoyed the week after Easter.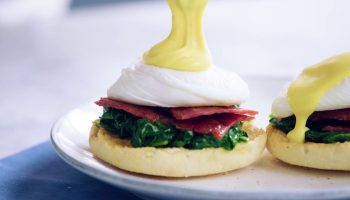 Are you celebrating Easter by brunchin' with your best bunnies? This Turkey Bacon Eggs Benedict recipe should be your main menu item! Made with Butterball turkey bacon, you'll also be serving up a dish that's lower in fat than traditional pork bacon, but equipped with all the flavours.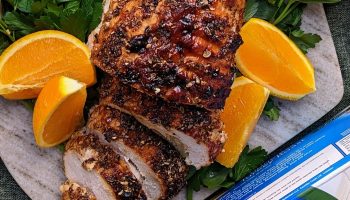 Switch-up your favourite glazed ham recipe and try it out on your Butterball roast! It's a great way to enjoy the flavours you love—like the sweet pineapple and cloves—on a different lean protein that is always tender and juicy.
Mix up the mash with this Bubble and Squeak recipe! Originally deriving from Britain, this dish repurposes your leftover mashed potatoes and turkey to make a delicious breakfast dish for all your bunnies. Did someone say Easter brunch?